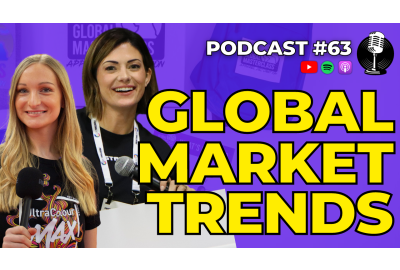 2024 Trends your apparel business NEEDS to know about
2024 Trends your apparel business NEEDS to know about
This week on The Garment Decorators Podcast, we bring you an EXCLUSIVE look into the October 2023 Global Masterclass sessions.
For the last month, only those who attended this global virtual event had access to this informative and innovative content, but today... our podcast subscribers get the upper hand!
In this session, Kelly and Molly talk all about the new and upcoming trends that they're seeing filter through to the print industry. From more retail styles and placements to the most in-demand colours and garment styles, they cover everything your business needs to stay up to date heading into 2024.
One interesting and reoccurring topic throughout this seminar is sustainability. Kelly touches on the negative connotations that sometimes surround adding sustainability into your heat printing business. One of which is the misconception that going sustainable is 'too expensive'.
While many sustainable products are made with a higher attention to detail and more premium ingredients which may result in a higher price point, it's only a higher price point when compared to garments that are created un-sustainably. So when you're assessing these decisions, as a business owner, you have to weigh up what you value most for yourself and your clients. If using products made with toxins and pesticides are okay with you, then by all means, buy cheap! But be aware, consumer trends are changing. Consumers lean away from throwaway products that end up in landfill and towards recycled, eco-conscious products that improve the environment they live in. So ask yourself, will you be losing money purchasing toxic garments when your consumers opt for an alternative sustainable choice?
By adding sustainable elements into your business, it forces you to make more eco-conscious choices. Instead of buying lots of the cheapest garments you can find, you will find yourself making more curated choices based on what you want you business to stand for.
Check out the rest of the 2024 trends in the podcast episode below: